According to American Psychiatric Association, Gender dysphoria (GID) involves a conflict between a person's physical or assigned gender and the gender with which he/she/they identify. People with gender dysphoria may be very uncomfortable with the gender they were assigned, sometimes described as being uncomfortable with their body (particularly developments during puberty) or being uncomfortable with the expected roles of their assigned gender. To grasp Gender Dysphoria accurately, a clear understanding of the difference between sex and gender is required.
Sex is the classification of an individual as male or female on the basis of anatomic, functional, hormonal, and chromosomal characteristics, while Gender is a personal, social or legal status of a "psychological type". It can find a basis in body and behaviour and not on the genitals.
Below are some characteristics of Gender Identity:
It's self-defined and integral to personality.
The inner conviction that one is male, female, neutral or ambivalent as distinguished from biological sex.
It includes the person's sense of the body, dress, speech, and mannerisms.
It is one of the most basic aspects of self-determination, dignity and freedom.
Gender identity is loosely linked to gender role, which denotes a set of behavioural norms associated with a given gendered status in a given social group or system.
Some factors that can denote Gender Dysphoria are:
A state of constant conflict between one's psychological and biological sex.
A recognized medical condition.
Unhappiness with one's biological sex.
Varying degrees of dissatisfaction with the physical body.
For example, a man possessing all biological qualities of a male member might feel that he is much more inclined to have female traits emotionally and intellectually. He may even feel uncomfortable in his own skin and wish that he was born with female physical traits instead.
According to one of the researches done in 2011, the estimated percentage of people born with gender dysphoria is 0.3%. While that may seem like a minimal percentage it amounts to a population of 21.3 million people. That's almost as much as the entire population of Syria, Sri Lanka and just a little bit less than the entire population of Australia.
Prevalence of Gender Dysphoria
It's not known exactly how many people experience GD, because many people with the condition never seek help.
A survey of 10,000 people undertaken in 2012 by the equality and human rights commission found that 1% of the population surveyed was gender variant, to some extent.
After surgery, most transsexuals are happy with their new sex and feel comfortable with their gender identity.
One review of a number of studies that were carried out over a 20-year period found that 96% of people who had gender reassignment surgery were satisfied. Earlier, Gender Dysphoria was termed as 'Gender Identity Disorder Studies'. This was while it was considered to be a psychological condition and not a medical one. Now proven to be a medical condition.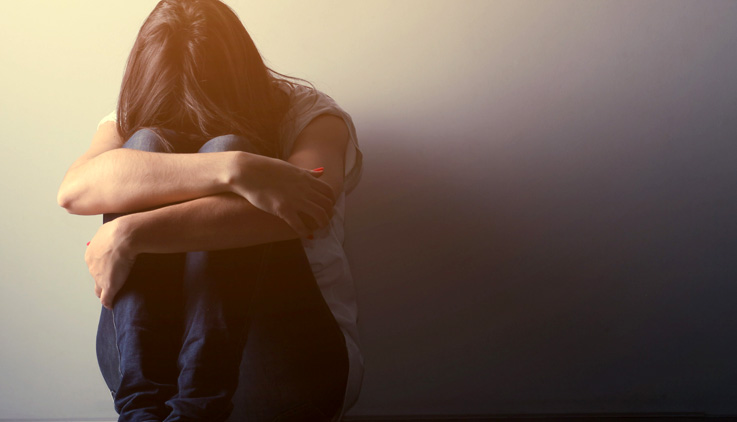 Depression & anxiety
Other mental illness
Suicidality
Deliberate self-harm
Alcohol and substance misuse
Educational underperformance
Crime – victim (transphobic) & perpetrator
Personality disorders
Intellectual disability
Note: Transgenderism and Gender-dysphoria are not the same, albeit used interchangeably. Transgender are people who are naturally born with the organs of both male and female while Gender dysphoric people are naturally born in a healthy male or female body but don't feel associated to it.
The Suicide Rate among Transgender Individuals
While there's no specific data available for gender dysphoric people, there are some figures for the suicide rate among transgender individuals in India.
Suicide rate and suicidal tendencies among transgender community have been reported to be high compared to general population.
The suicide rate among transgender individuals in India is about 31%, and 50% of them have attempted suicide at least once before their 20th birthday and 40–50 persons commit suicide every year in Karnataka state alone.
Gender Dysphoria has always prevailed but has been swept under the rug for most of humanity's existence. What many people consider as a 'psychological illness' is actually a medical condition. Thankfully we seem to be progressing as a society and have begun to challenge and step outside of social constructs.
Childhood & Gender Dysphoria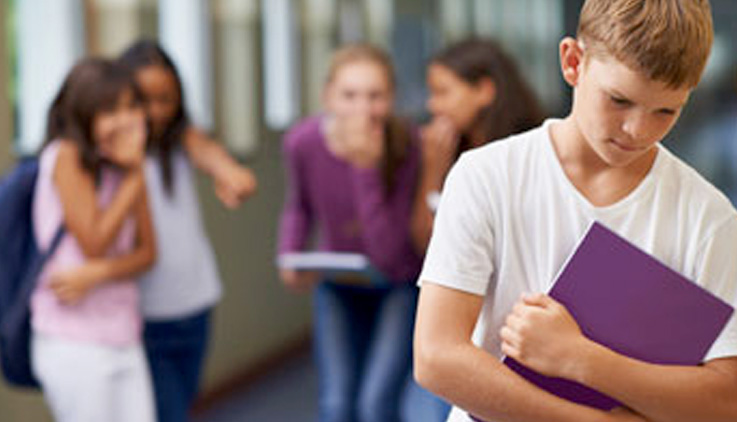 Childhood is a very tender phase. A child does not rationalize his or her actions; they react to their intuitions making it easy for us to identify any possible symptoms of gender dysphoria. A child with gender dysphoria will show the following habits or signs in childhood:
1. He or she will befriend those sex of people with which they feel affiliated
2. Not preferring the toys or clothes of the respective gender
3. Trying to get rid of their genitals
4. Having a high opinion about themselves of being a girl even if he is a boy and vice versa
5. Having a strong belief about becoming a man even if she is a female as a child
Symptoms of Gender Dysphoria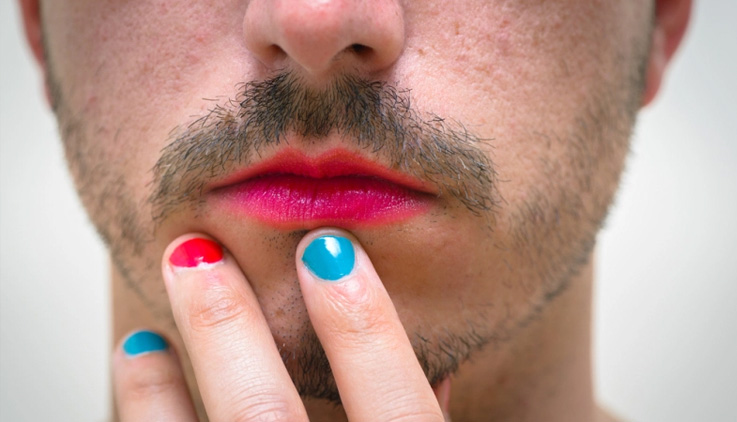 Behaviourism of the opposite sex
A person suffering from gender dysphoria may adopt certain traits and behaviours of the gender they identify with.
This may even include toys and games that they play, their choice in clothing and in extreme cases the way they choose to urinate.
Compares themselves to the opposite sex
A constant comparison is made between themselves and someone of the gender they identify with.
They begin to slowly change the way they carry themselves.
In extreme cases they may even begin to call themselves as a woman/man (the gender they identify with).
Isolation
As they grow older, they begin to isolate themselves mainly because children with gender dysphoria are most often subjected to bullying.
They begin to feel confused as they grow, and feel unworthy of friends and so they isolate themselves completely.
Gender syndrome considered a taboo for thousands of years has been the main cause of this.
Uncomfortable in their own skin
When a child hits puberty and natural body developments begin, they feel betrayed and uncomfortable with their skin.
They might also develop feelings of hatred and jealousy as they watch others grow into skin that they which they possessed. This is perhaps the most uncomfortable of the symptoms of gender dysphoria.
Gender Dysphoria in India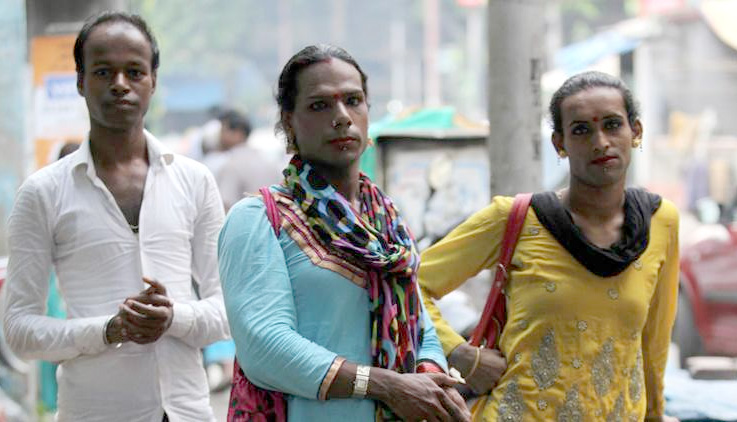 The Indian journal of endocrinology and metabolism did research on gender dysphoria in eastern India. A retrospective and a cross sectional study was done at endocrine center in Kolkata in Eastern India during 2010-2015.
73 subjects of gender dysphoria were included in the study, their clinical, biochemical profile, personality characteristics (cross-dressing), and family support were investigated. The protocol was presented to the Ethics Committee who felt that given the retrospective nature of the study, informed consent could be dispensed with. Gender Dysphoria was diagnosed by Diagnostic and Statistical Manual of Mental Disorders (Fourth Edition).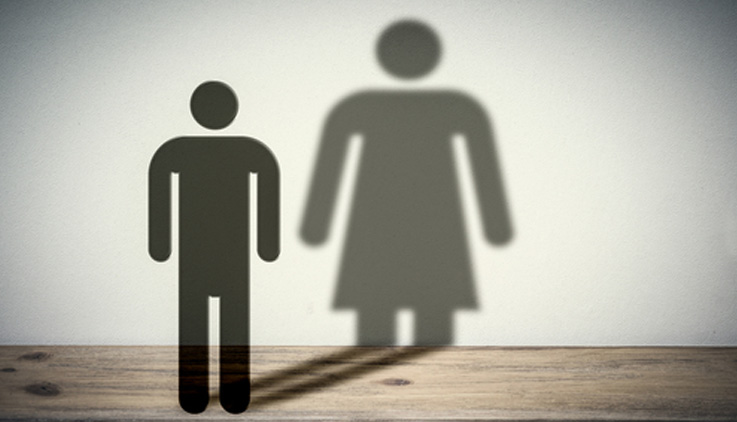 Male to female (MTF) individuals are the ones born in a male body but identify themselves as female. In the research done by Indian journal of endocrinology and metabolism, a majority (75.34%) of Gender Dysphoria subjects were MTF.
Transitioning From Male to Female: The Process Explained
After getting required certifications from a recognized psychiatrist, they can get started with the hormonal replacement therapy, followed by facial hair removal.
The hormonal replacement therapy (HRT) is a kind of second puberty for changing the sexual characteristics of Gender Dysphoria individuals from male to female.
The purpose – to develop breasts, and a feminine pattern of hair, fat, and muscle distribution.
The medications used in HRT of the MTF type include estrogens, antiandrogens, and progestogens.
The next step is Sex reassignment surgery.
Once the patient is done with the hormone replacement therapy which lasts from 6-12 months, certificates from 2 psychiatrists are needed to process the sex reassignment surgery.
Sex reassignment surgery includes breast augmentation surgery (if required) some patients are satisfied with the results from HRT, while some may want to go for breast augmentation.
After breast augmentation, vaginoplasty is performed. Vaginoplasty is any surgical procedure that results in the construction or reconstruction of the vagina.
Some other surgeries are:
Tracheal shave- Removal of Adam's apple to obtain a more feminine look.
Voice feminization surgery- Voice feminization surgery is a surgical technique used to raise the pitch of the voice.
Gender Dysphoric people are just like anybody else, born in a perfectly healthy male/female body but their sex and gender doesn't match. It is often said sex is a matter of the body, while gender occurs in the mind.