What is HbA1c (Hemoglobin A1c) test?
HbA1c test measures the quantity of blood sugar that is attached to the blood (hemoglobin). Hemoglobin is the part of the red blood cells that carries oxygen from the lungs to the rest of the body. An HbA1c test shows the mean quantity of glucose molecule attached to hemoglobin in the span of 3 months.
High HbA1c levels are a reflective of diabetes, a chronic condition that can cause serious health problems like heart disease, kidney disease and nerve damage.
Hemoglobin A1c is also known as A1c, glycated hemoglobin, glycosylated hemoglobin.
What is the significance of HbA1c test?
An HbA1c test is used to check for diabetes or prediabetes in adults. Prediabetes is a condition when your blood sugar levels are very slightly lower than what is considered to be diabetic. In simpler terms, prediabetes is a condition when you have a very high risk of getting diabetes.
If you already have diabetes, an HbA1c test can help monitor your condition and glucose levels.
When is an HbA1c test recommended?
You may need an HbA1c test if you have symptoms of diabetes. These include:
Increased thirst
Increased urination
Blurred vision
Fatigue
Also, your health care provider may recommend an HbA1c test if you are at higher risk for getting diabetes. Risk factors include:
Being overweight
High Blood Pressure
History of heart ailment
Physical inactivity
How is an HbA1c test performed?
A health care professional will take a blood sample from a vein in your arm, using a small needle. After the needle is inserted, a small amount of blood will be collected into a test tube or vial. You may feel a little sting when the needle goes in or out. This usually takes less than five minutes.
Are there any risks to the test?
There is very little risk to having a blood test. You may have slight pain or bruising at the spot where the needle was put in, but most symptoms go away quickly.
What do the results mean?
HbA1c results are given in percentages. Typical results are below.
Normal: HbA1c below 5.7%
Prediabetes: HbA1c between 5.7% and 6.4%
Diabetes: HbA1c of 6.5% or higher
If you have diabetes your health care provider may have other recommendations for you, depending on your overall health, age, weight, and other factors.
What do we offer for Diabetes?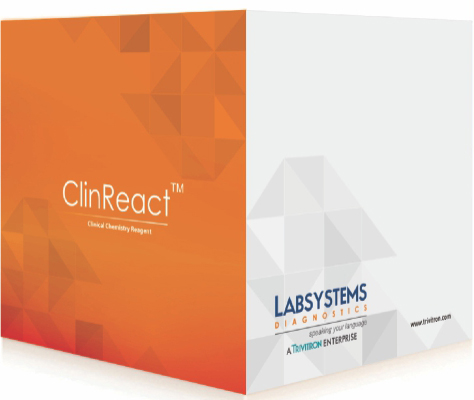 HbA1c
Immunoturbidimetry Reagent