Introduction
The 2019 Covid pandemic has highlighted the paramount importance of molecular diagnostic assays in diagnosing and managing the infectious diseases.
The molecular diagnostic assays helped in rapid and precise identification of Covid19 infected individuals which not only enabled isolation of the affected individuals to stop the spread of infection but also assisted to provide immediate care to improve their health.
Reverse Transcription Polymerase Chain Reaction (RT-PCR) based molecular diagnostic assays, Covid19 RNA extraction kits and reagents developed by Trivitron HealthCare Private Limited along with its automated extraction systems and PCR instruments have played critical role in India's fight against Covid19 outbreak.
Trivitron Healthcare Molecular Diagnostic kits and Equipment that are very effective in diagnosis COVID-19 virus infection.
AutoExtract -96
AutoExtract -96 is an automated nucleic acid extraction system used for the extraction and purification of nucleic acids in clinical samples. It uses magnetic bead separation technology and has a throughput of 96 samples in 30 mins.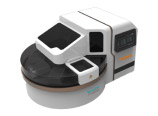 EX 3600
EX600 is a fully automatic nucleic acid extraction system. The mechanism of action is based on magnetic bead technology that contributes streamline workflow to avail the manual operation. The high throughput system can process 24- 36 samples/run and the entire process takes place in 20 minutes. The automated system improves purification and it has a built-in UV lamp to destroy the residual nucleic acid after each run to prevent potential nucleic acid contamination in the next run

RNAsure Pro Auto-96 Kit
RNAsure Pro Auto-96 is intended for automated extraction & purification of viral RNA. The sample type is nasal and throat and it offers 100 reactions. Compatible with major available automated nucleic acid extraction instruments.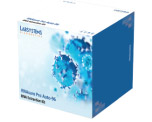 MICq PCR
MICq PCR is the next generation Compact and fast real-time RT PCR System that is user-friendly and packed with intelligent features. The instrument can process 48 samples/run as it has patented magnetic induction that gives results in less than 30 minutes. Multiple systems can be operated from one workstation to improve the capacity of batches or run.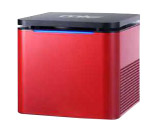 Oligosure
Trivitron's R&D and Manufacturing facilities have successfully developed Oligonucleotide in-house. These can be custom synthesized as per the specific requirements. Oligos are conventionally used in PCR & RT-PCR Kits, Gene Sequencing Kits, Cloning, and positive as well as negative controls. Trivitron is fully equipped to custom synthesise and supply all types of Oligonucleotides in addition to Extraction and RT-PCR Kits.